Prof. Benjamin W. Wah
The Chinese University of Hong Kong, China
ACM Fellow, IEEE Fellow
Benjamin W. Wah is the Franklin W. Woeltge Endowed Professor of Electrical and Computer Engineering and a Professor of the Coordinated Science Laboratory of the University of Illinois at Urbana-Champaign, Urbana, IL. He received his B.S. and M.S. degrees in electrical engineering from Columbia University in 1974 and 1975, respectively, and his M.S. and Ph.D. degrees in computer science from the University of California, Berkeley, CA, in 1975 and 1979, respectively. Previously, he had served on the faculty of Purdue University (1979-85), as a Program Director at the National Science Foundation (1988-89), as Fujitsu Visiting Chair Professor of Intelligence Engineering, University of Tokyo (1992), and as McKay Visiting Professor of Electrical Engineering and Computer Science, University of California, Berkeley (1994). Wah is a Fellow of the Institute of Electrical and Electronic Engineers (IEEE), the Association for Computing Machinery (ACM), and the American Association for the Advancement of Science (AAAS). In 1989, he was awarded a University Scholar of the University of Illinois; in 1998, he received the IEEE Computer Society Technical Achievement Award; in 2000, the IEEE Millennium Medal; and in 2003, the Raymond T. Yeh Lifetime Achievement Award from the Society for Design and Process Science. He has published over 250 papers, two authored books, and three edited books. As an individual researcher, Wah has made fundamental contributions to nonlinear optimization. He has developed the mathematical foundation and the algorithms for solving large-scale discrete, continuous, and mixed constrained optimization problems whose functions are not necessarily in closed form. These problems exist in many engineering fields, including production planning, scheduling, system design, artificial intelligence, control systems, semiconductor manufacturing, and operations research. Based on a key observation that the constraints in many of these application problems are highly structured and involve variables with strong spatial or temporal locality, he has developed the mathematical foundation for partitioning large-scale application problems by their constraints into a small number of much simpler subproblems. Because each subproblem has only a fraction of the original constraints, it is a significant relaxation of the original problem and has an exponentially lower complexity. As a result, his approach can efficiently solve many problems that are intractable to existing solvers. His research provides the key technology for reducing the complexity of large-scale problems in spacecraft and satellite planning. Its success has been demonstrated in SGPlan, a planner that won the First Place Award in the 4th International Planning Competition in 2004. It has also been shown in CPOpt, a nonlinear programming solver that can solve many large-scale continuous and mixed integer optimization problems that cannot be solved by some of the best solvers today. As a volunteer leader, Wah has made numerous contributions in promoting the computing profession. During his service as the IEEE Computer Society President in 2001, he was instrumental in launching many initiatives. One of his many accomplishments was to provide continuing education for computer professionals worldwide. Under his leadership, the IEEE Computer Society launched a distance learning program that offers hundreds of free online courses for its members. He was the Editor-in-Chief of the IEEE Transactions on Knowledge and Data Engineering between 1993 and 1996. He had chaired a number of international conferences and was the International Program Committee Chair of the IFIP World Congress in 2000. He currently serves as the Society's representative to the Computing Research Association.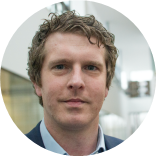 Prof. Tom Crick
Swansea University, UK
Tom Crick is a Professor of Digital & Policy and Deputy Pro-Vice Chancellor at Swansea University, with his role split as Head of the Department of Education & Childhood Studies, and the £32m Computational Foundry. Whilst his disciplinary background is in computer science, he has been heavily involved in education and digital policy in the UK over the past ten years, especially national curriculum and qualifications reform. Tom chaired the Welsh Government's review of the ICT curriculum (2013), the development of a bilingual cross-curricular Digital Competence Framework (2015-2016), and has recently led the development of the Science & Technology area in the new Curriculum for Wales (2017-2020). Tom was also chair of the National Network for Excellence in Science & Technology (2017-2019), a £4m strategic investment by the Welsh Government. Alongside his academic roles, Tom is a Commissioner of the National Infrastructure Commission for Wales and a member of the UK Government's DCMS College of Experts, having previously been Vice-President of BCS, The Chartered Institute for IT (2017-2020).

Prof. Qing LI
The Hong Kong Polytechnic University, China
IEEE Fellow
Qing Li is a Chair Professor and Head of the Department of Computing, the Hong Kong Polytechnic University. He received his B.Eng. from Hunan University (Changsha), and M.Sc. and Ph.D. degrees from the University of Southern California (Los Angeles), all in computer science. His research interests include multi-modal data management, conceptual data modeling, social media, Web services, and e-learning systems. He has authored/co-authored over 500 publications in these areas, with over 28100 total citations according to Google Scholars. He is actively involved in the research community and has served as an associate editor of a number of major technical journals including IEEE Transactions on Artificial Intelligence (TAI), IEEE Transactions on Cognitive and Developmental Systems (TCDS), IEEE Transactions on Knowledge and Data Engineering (TKDE), ACM Transactions on Internet Technology (TOIT), Data Science and Engineering (DSE), and World Wide Web (WWW), in addition to being a Conference and Program Chair/Co-Chair of numerous major international conferences. He also sits/sat on the Steering Committees of DASFAA, ACM RecSys, IEEE U-MEDIA, ER, and ICWL. Prof. Li is a Fellow of IEEE.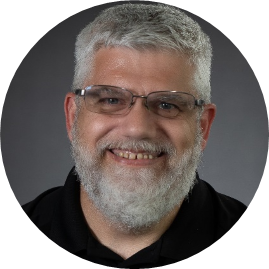 Prof. Matthew Ohland
Purdue University, USA
IEEE fellow
Dr. Matthew Ohland is the Dale and Suzi Gallagher Professor and Associate Head of Engineering Education at Purdue University. He earned a Ph.D. in Civil Engineering from the University of Florida, M.S. degrees in Materials Engineering and Mechanical Engineering from Rensselaer Polytechnic Institute, and a B.S. in Engineering and a B.A. in Religion from Swarthmore College. He Co-Directs the National Effective Teaching Institute (NETI) with Susan Lord and Michael Prince. His research has been funded by over USD 20M, mostly from the United States National Science Foundation. Along with his collaborators, he has been recognized for his work on longitudinal studies of engineering students with the William Elgin Wickenden Award for the best paper published in the Journal of Engineering Education in 2008, 2011, and 2019. He has also been recognized for the best paper in IEEE Transactions on Education in 2011 and 2015, multiple conference Best Paper awards, and the Betty Vetter Award for Research from the Women in Engineering Proactive Network. The CATME Team Tools developed under Dr. Ohland's leadership and related research have been used by over 1.9 million students of more than 23,000 faculty at more than 2500 institutions in 90 countries, and were recognized with the 2009 Premier Award for Excellence in Engineering Education Courseware and the Maryellen Weimer Scholarly Work on Teaching and Learning Award in 2013. Dr. Ohland received the Chester F. Carlson Award for Innovation in Engineering Education from the American Society for Engineering Education (ASEE) for his leadership of that project. He is a Fellow of ASEE, IEEE, and AAAS. He has received teaching awards at Clemson and Purdue. Dr. Ohland is an ABET Program Evaluator and has previously served as an Associate Editor of IEEE Transactions on Education. He was the 2002–2006 President of Tau Beta Pi.